Are you looking for a global positioning system? Navigation Solutions Europe is a specialist in all types of GPS and GNSS systems. We also specialize in hydrography and wireless mesh solutions. While we are located in Culemborg in the Netherlands, we are known worldwide for our high-quality products.
✓ Specialist in deploying and maintaining GPS
✓ Premium support with every product
✓ Solutions for the most challenging environments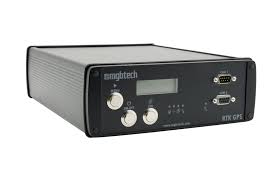 Extensions for your global positioning system
A global positioning system, better known as a GPS, is a navigation system that uses satellite-based radio to provide an accurate depiction of your location. The systems can be used in cars to drive around places easily, even if you have never been there before. The more advanced navigation can be used for much more than that. To make sure that the reach and abilities are to your wishes, you will need our GPS solutions. When working in the maritime sector, you will definitely be able to make good use of our GPS compass. Another device that is indispensable is our GPS dual-frequency receiver, which can receive radio signals from two satellites. This will reduce environmental interferences and make your global positioning system more accurate.
Request a quote for our products
Would you like to buy a completely equipped global positioning system from our specialized store? You can request a quote by filling out our contact form. We are online 24 hours a day to help you find the right GPS system. Ask us all your questions today or immediately buy our newest global positioning system.