A GPS with a dual-frequency receiver is used in multiple sectors, such as hydrography. This should not come as a surprise considering it has the ability to provide reliable positions down to a centimeter. As specialists in all types of receivers, Navigations Solutions Europe, our company based in Culemborg, offers a wide variety of receivers with dual frequency.
✓ Specialist in deploying and maintaining GPS
✓ Premium support with every product
✓ Solutions for the most challenging environments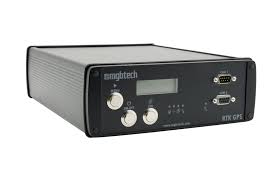 The benefits of a GPS with a dual-frequency receiver
While normal GPS systems make use of only one satellite to receive its information about the position, a multi-frequency GPS, also known as a GNSS compass, has multiple satellites sending it the exact location. Defining precise locations has never been so accurate as with this type of system! Thanks to its multiple connections to navigation satellites, our GPS with a dual-frequency receiver will be reliable wherever you might be on the globe. Especially for marine purposes this product is an absolute must-have. On top of it all, you do not need any special configuration software to operate the GPS. Our advanced navigation is sure to always provide you with the best service.
Buy your new GPS today
If you are planning to go on an exploration with a boat or ship, it is best not to wait too long with collecting all necessary equipment. You can therefore buy our Septrio AsteRx-U Marine in our store today! This is one of the many GPS solutions with a dual-frequency receiver that we sell. Stop by our store or request a quote for this product online. You will only find the best brands, such as GPS Networking, in our shop.