The Navsight Marine Series is a specially designed series of products by SBG Systems. As experts in marine devices, Navigation Solutions Europe has a wide variety of this series available in our store. Our physical store is located in Culemborg in The Netherlands and forms the home to the newest marine technology.
✓ Specialist in deploying and maintaining GPS
✓ Premium support with every product
✓ Solutions for the most challenging environments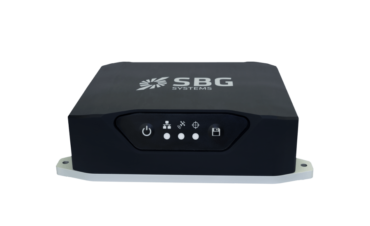 The Navsight Marine Series for hydrographers
One of the main target audiences of our shop are hydrographers. They are sure to benefit from the specialized Navsight Marine Series. This series offers a wide variety of models, such as a motion reference unit and INS with GNSS, so you can buy all necessary equipment from the same high-quality brand. A good example of their products is the SBG Systems Navsight Apogee. This is a rugged processing unit that is a must-have on every hydrographer's adventure. For those having trouble with configuring the interfaces and devices, this series is also the perfect solution as they are very intuitive and easy to install. Should you experience any difficulty, then we are always there to help you out.
Take a look at our other devices for hydrographers
Our store is filled with GPS solutions for all types of purposes. We also offer many other devices from the Navsight Marine Series. Go take a look at the full range of products in our online store or stop by our physical shop in The Netherlands. You might even find the system integration solution you have been looking for.